miss kelsey says it is
time to check in
so here it is... progress....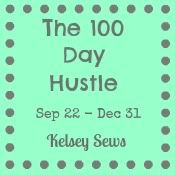 finish the do.good quilt that has been on my design wall for ages!

it is ready to quilt! wooooooot!

bind all of those damn quilts that haven't been bound yet!

3 done, only one to go...
no progress here... but soon!

quilt my fly girl. (then add it to the pile to be bound!)

sharing pics of this very very very soon!!! it is awesome!

finish my improv chevron quilt... in time for christmas~!

need to make a few more blocks... anyone want to help?

loose another 10 lbs...
make a few coffee cozies with this awesome pattern...
not too bad right, it will all be done by the end of the year!
xx
nicke